NASA has made headlines for mentioning the real name of Jin, a member of BTS, on its official SNS.
On the 23rd of the local time, NASA posted a short video of the moon rotating on the official Twitter account with the text "The moon already belongs to everyone. Even Seokjin."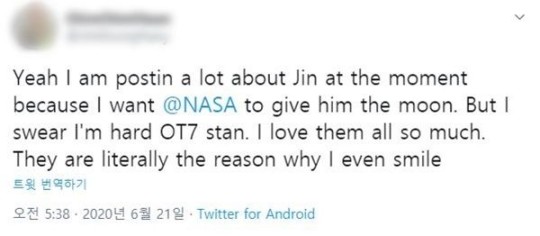 This started as a fan of BTS sent NASA a "fan-hearted" request, which said on her Twitter account, "I want NASA to give him(BTS Jin) the moon. He wrote, "They are literally the reason why I even smile."
NASA responded with the words, "The Moon already belongs to everybody, even Seokjin."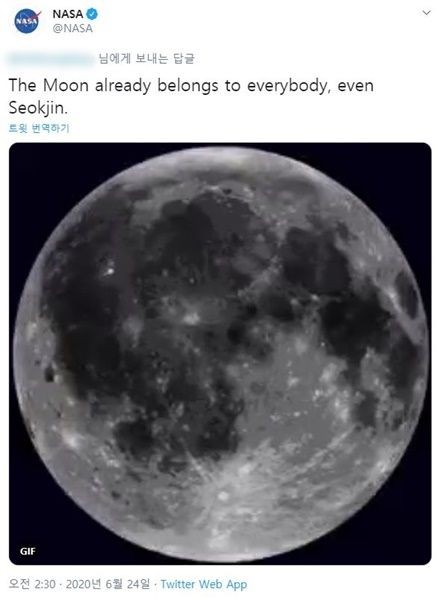 In particular, NASA's mention of Jin's real name, "Seokjin," attracted more attention, and fans are showing explosive reactions such as "World Class," "It's even more touching to mention it under its real name," and "Is NASA also having an Army (BTS fandom)