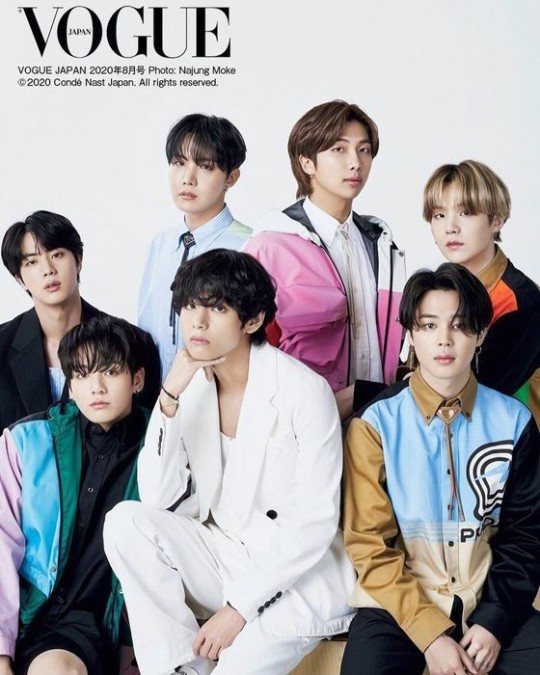 BTS will appear on the cover of a Japanese magazine.
On the 24th, Vogue Japan released a pictorial for the August issue of BTS as a cover model on Instagram. In the photo, BTS members showed chic eyes in costumes that revealed their individuality.
The media outlet said, "We conducted exclusive filming and interviews with BTS. To mark the seventh anniversary of their debut, we will convey their thoughts on fans and goals for the future that have been revealed by those who are active on the global stage beyond Asia.

On the 19th, BTS released the title song of the Japanese regular album'Stay Gold' to the whole world. In Japan, United States, United Kingdom, Brazil, India and 82 regions, it ranked first in the iTunes 'Top Song' chart.