BTS has appeared in a series of entertainment programs to show off its extraordinary influence.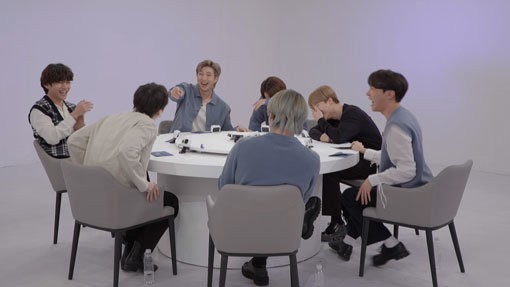 After recently appearing on "You Quiz on the Block," They will also appear on KBS 2TV's entertainment program "Special Talk Show: Let's BTS" at 10:40 p.m. on the 29th.


Based on 3,380 viewer questions received on the official website from the 2nd, BTS will revert to its eight-year trajectory since their debut. They also conveys how they feel about being nominated for the Grammy Awards and the secret stories of various songs and stages that have drawn attention around the world.


It is unusual for KBS, a terrestrial broadcaster, to have a special entertainment program featuring a certain group at the forefront. BTS also introduced its first solo talk show under the group's name. This proves that they have a global ripple effect.


In fact, various previews released through KBS' YouTube account are rapidly increasing the number of views, with up to 600,000 views. OTT Wave, which presents terrestrial broadcasting content, also attracted users by establishing a new "BTS category." KBS 1TV's "News 9" and 2TV's "Immortal Songs" and SBS' "Legendary Stage Archive K" have appeared or gathered programs that tell stories about them.


Earlier on the 24th, tvN's "You Quiz on the Block," starring BTS, saw its ratings rise to 6.7% (Nielsen Korea), which usually stayed in the 4% range. The program itself has the highest ratings. It proved the 'BTS effect' once again.
Bias' Pics & Gifs▼▼▼▼▼▼
Raise Bias' brand reputation↓↓↓↓↓↓
kdol.page.link/?apn=com.hashpurple.kdol_flutter&ibi=com.hashpurple.kdol-flutter&isi=1524477967&link=https%3A%2F%2Fkdol.me%3Fkbv%3D123