BTS has been nominated for the 2021 BRIT Awards, the highest music award in the UK.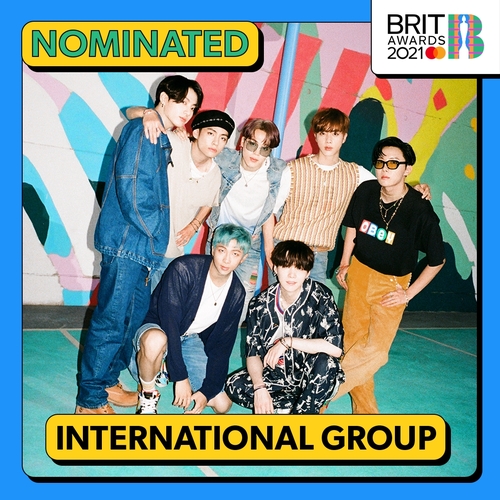 The "Brit Awards" announced on March 31 (local time) through its official SNS that BTS was nominated for the "International Group" category for its digital single "Dynamite."


The Brit Awards, which began in 1977, is an award ceremony organized by the British Recording Industry Association, which boasts the highest authority in music in the UK.


BTS was the first South Korean singer to be nominated for the Brit Awards. The candidate will be selected by a panel of more than 1,000 radio, TV DJs and hosts, broadcaster executives, record producer representatives and journalists.


In the "International Group" category, Bon Jovi, Red Hot Chili Peppers, U2, The CARTERS, Foo Fighters, Green Day, Time Impala, Daft Punk, and Arcade Fire.


The Brit Awards will be held at the O2 Arena in London on May 11 and will be broadcast live on ITV.
Bias' Pics & Gifs▼▼▼▼▼▼
Raise Bias' brand reputation↓↓↓↓↓↓
kdol.page.link/?apn=com.hashpurple.kdol_flutter&ibi=com.hashpurple.kdol-flutter&isi=1524477967&link=https%3A%2F%2Fkdol.me%3Fkbv%3D123