The fashion brand Calvin Klein unveiled an image of the Heron Preston campaign with Jennie on Wednesday.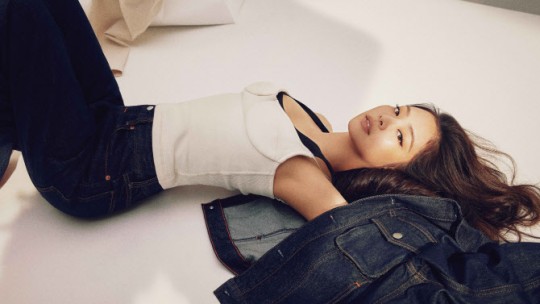 This pictorial is a series that captures one's natural moments and shows the experience of living clothing, commemorating Calvin Klein's brand identity and the primitive young spirit.


In the released pictorial, Jennie matched chic denim with a black braret and a white bustier saw.

Jennie lay on the floor with her denim jacket and showed off her natural pose and eye acting.


Jennie's outfit is a Calvin Klein X Heron Preston collection reinterpreted by designer Heron Preston. The design approach of Heron Preston, as well as Calvin Klein brand DNA, has been faithfully produced.
KDOL app download and Raise Bias' brand reputation↓↓↓↓↓↓
kdol.page.link/?apn=com.hashpurple.kdol_flutter&ibi=com.hashpurple.kdol-flutter&isi=1524477967&link=https%3A%2F%2Fkdol.me%3Fkbv%3D123