Luxury brand Dior released the men's Spring 2022 collection pictorial with singer and actor Sehun of EXO in the November issue of the magazine 'Dazed'.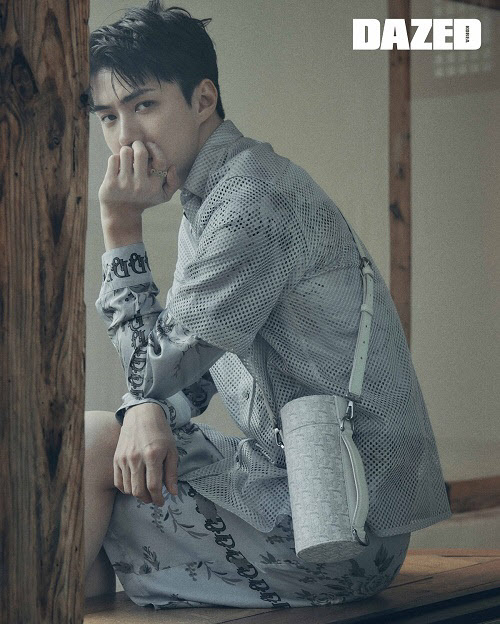 Sehun in the published pictorial is a global fashion brand 'Dior Men' product, wearing a Dior oblique floral print gray silt twill shirt and Bermuda pants. A gray technical mesh short sleeve shirt engraved with the CD HEART patch and a vertical roller back with a beige & white Dior oblique jacquard strap are accented to complete a dandy fashion style.

On this day, Sehun drew attention by styling the Dior B30 sneakers and Dior Lingot bag collection with modern curves and bold sensibility, and showed off a variety of looks such as tailoring, sportswear, and formal & casual styles.

Sehun's Dior B30 sneakers are available in black, white, olive, beige, and lime five colors, and can be purchased from domestic men's Dior boutiques, including Dior.com, from the 14th.

Meanwhile, the pictorial and interview with Sehun and the Dior man can be found in the November issue of Dazed and the official website of Dazed and SNS.
KDOL app download↓↓↓↓↓↓↓↓↓↓
https://kdol.page.link/?apn=com.hashpurple.kdol_flutter&ibi=com.hashpurple.kdol-flutter&isi=1524477967&link=https://kdol.me/en