BTS is expected to appear at Samsung Electronics' next-generation smartphone 'Galaxy S21 (tentative name)' event.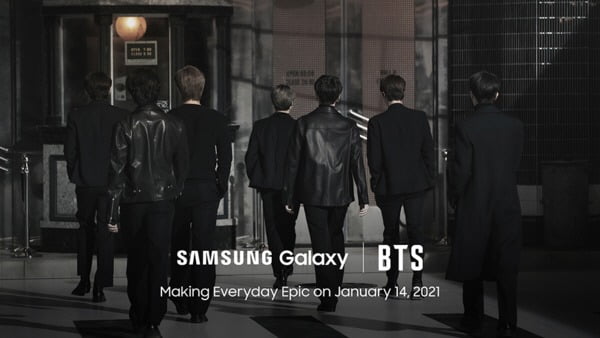 On the 11th, Samsung Electronics' global newsroom released a teaser image containing the back of BTS along with a phrase announcing the Galaxy Unpack (New Product Disclosure Event), which is approaching on the 14th (at midnight on the 15th Korean time).


Samsung Electronics said, "We are pleased to announce that we will further strengthen our partnership with BTS in 2021 to provide a unique mobile experience."


It has been since last year that Samsung Electronics and BTS have joined hands regarding Galaxy marketing. At the unpack held online in August last year, BTS showed an unboxing of the Galaxy Z-Fold 2 for the first time.

However, according to the industry, a separate BTS edition will not be released this time like the Galaxy S20 Plus BTS edition last year.
Bias' Pics & Gifs▼▼▼▼▼▼
Raise Bias' brand reputation↓↓↓↓↓↓
iOS Application: https://apple.co/32cxWki
Android Application: play.google.com/store/apps/details?id=com.hashpurple.kdol_flutter