BTS Jimin's popularity across the border and around the globe has led to "Jimin Love," especially by famous celebrities.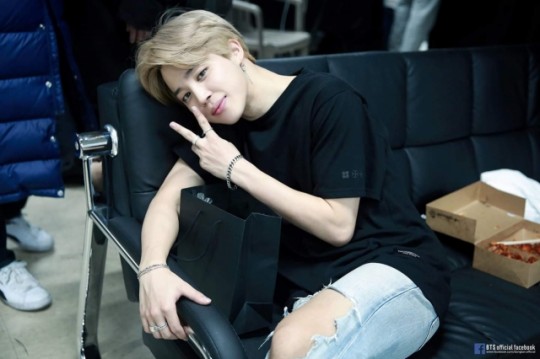 Recently, famous Japanese celebrities such as Japanese actor "Ojeki Reika," singer "Murata Tomoya," musician "Nishidera Gauta," actor and popular comedy duo "Kanbarreuya" and "Yoshiko" showed their special affection for Jimin through a broadcast on the 10th.
He said he was a BTS fan, and expressed his affection for Jimin by introducing an anecdote that "When I opened the poster after purchasing the album, Jimin's face was folded, so I carefully unfolded it and attached it to the wall."

Jimin is considered one of the "best favorite members" in the U.S. teen-specialized magazine "Seventeen" last year, and countless celebrities around the world as well as the general public have constantly made their best declarations.
In particular, "Aubrey Miller," known as Jimin's big fan, recently received a commendation from the Korean Cultural Center in Los Angeles for his contribution to the globalization of Korean food and Korean tourism.


Jimin, one of the favorites of not only celebrities but also global companies and various official accounts, is enjoying the most explosive popularity among members in Western countries, especially in the U.S. and Europe, and is gaining strong popularity worldwide enough to earn various nicknames such as "Lovers in the Middle East" and "Prince of India."
Bias' Pics & Gifs▼▼▼▼▼▼
Raise Bias' brand reputation↓↓↓↓↓↓
iOS Application: https://apple.co/32cxWki
Android Application: play.google.com/store/apps/details?id=com.hashpurple.kdol_flutter