"You Quiz on the Block" has decided to make a special 100 minutes for a solo BTS appearance.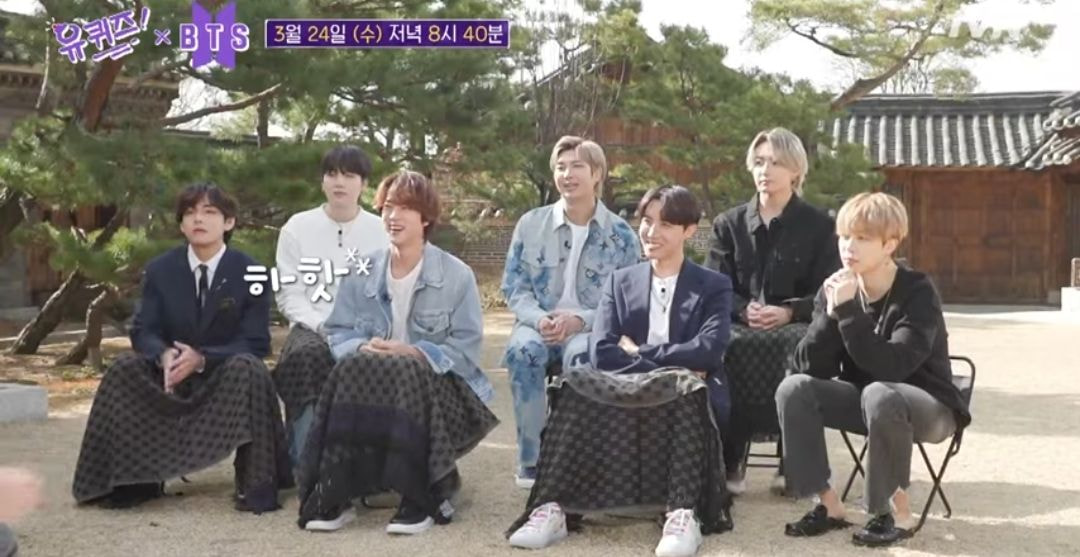 The 99th episode of tvN's "You Quiz on the Block," which will air on the 24th, will be broadcast with BTS.


From the reviews of the Grammy Awards, which have never been heard before, to the full group interview full of laughter, the group "You Quiz" time, which can only be seen in "You Quiz," and interviews for each member with deep stories.


Ahead of the main broadcast, we will reveal more interesting points to watch the special "You Quiz X BTS."

On this day's broadcast, the special group "You Quiz" time specially prepared for BTS members will be held. The special "You Quiz" time, which was held in three rounds, is expected to be responsible for laughter.


Along with the surprise guest as a questioner, the scene was heated up by the excited members' performances. As time went by, the members who melted into "You Quiz" exploded their sense of humor and held a talk relay, drawing attention.


In addition, as a young man, there will be a time to honestly confide in the values of BTS members' lives, current worries, passion and driving forces, and past trainee years that made him who he is now.


In the interview, which was divided into three teams to have a deeper conversation with Yoo Jae-seok and Jo Se-ho, RM-V, J-Hope, Jimin-Jungkook, and Jin-Suga were paired up and talked. The members are said to have a sincere conversation that captivates Yoo Jae-seok and Cho Se-ho, raising interest.


Producer Kim Min-seok, who directed, said, "I'm very honored that BTS appeared as a whole group," adding, "Everything was good, including the weather on the day of the shoot, BTS, and the chemistry with the MCs." You will be able to see how colorful emotions and facial expressions have been.
Bias' Pics & Gifs▼▼▼▼▼▼
Raise Bias' brand reputation↓↓↓↓↓↓
kdol.page.link/?apn=com.hashpurple.kdol_flutter&ibi=com.hashpurple.kdol-flutter&isi=1524477967&link=https%3A%2F%2Fkdol.me%3Fkbv%3D123