BamBam, a member of GOT7, unveiled his attachment blanket.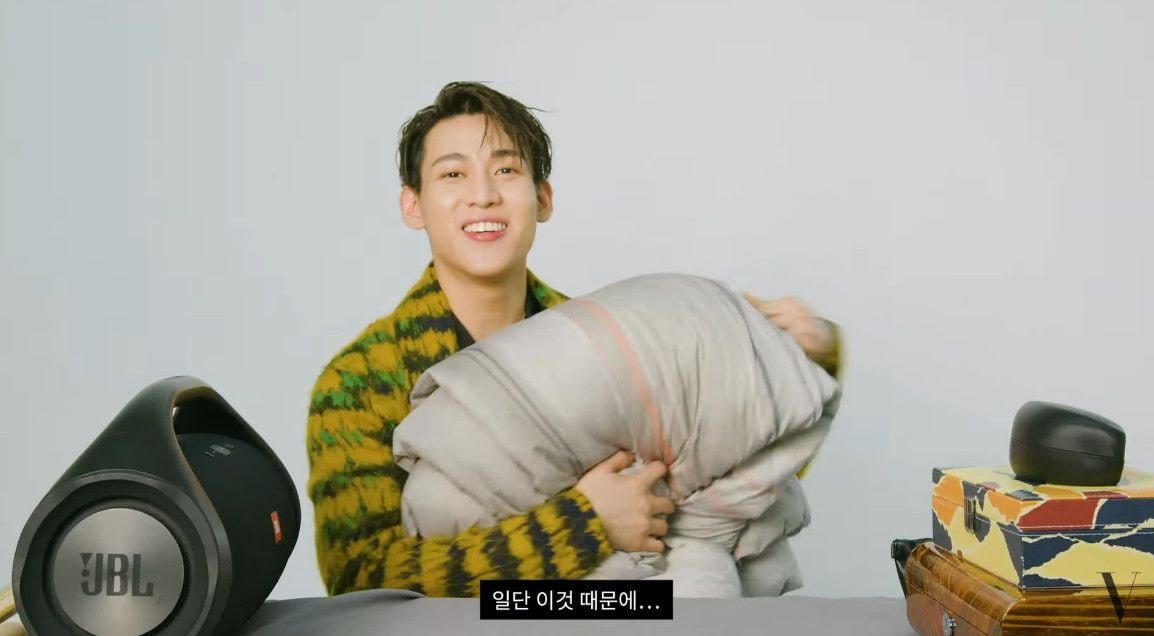 On the 29th, Vogue Korea's official YouTube channel posted a new video of "My Vogue," titled "GOT7 BamBam, a hermit crab-type person who carries a house in a bag?"


In the released video, BamBam said, "When I went abroad, I carried a lot of luggage," revealing a large bag. He said, "I think I bought it overseas. I bought a big one because I didn't have enough seats during the tour. "I like it because it's too big. I'm using it well."


BamBam said, "I brought mainly what I carry abroad first," revealing items that I pack whenever I go abroad, such as INSENSE, SPECTOR BOX, ACCESSORIES BOX, LARGE SPEAKER, etc.


In particular, BamBam revealed what he carried like an amulet and said, "It was very hard when I just debuted.

He then introduced himself with the blanket he was actually using in his arms, saying, "It's a blanket I've been using since I was a trainee, but I bought it at a large mart."


"I have a habit since I was a child," he said. "When I sleep, the blanket is so soft that I do this (with my hands), and as you know, I can't sleep without it."

It was originally white, but it turned a little gray." BamBam said, "It's so old that I tried to buy something else, but no matter how much I looked for it, it didn't have this material." I really want to know who made this. I think I'll stay with him until the end of my life," he said, showing a special attachment to the blanket.
Bias' Pics & Gifs▼▼▼▼▼▼
Raise Bias' brand reputation↓↓↓↓↓↓
kdol.page.link/?apn=com.hashpurple.kdol_flutter&ibi=com.hashpurple.kdol-flutter&isi=1524477967&link=https%3A%2F%2Fkdol.me%3Fkbv%3D123