The music video for BLACKPINK Rose's solo album sub-title song "GONE" will be released.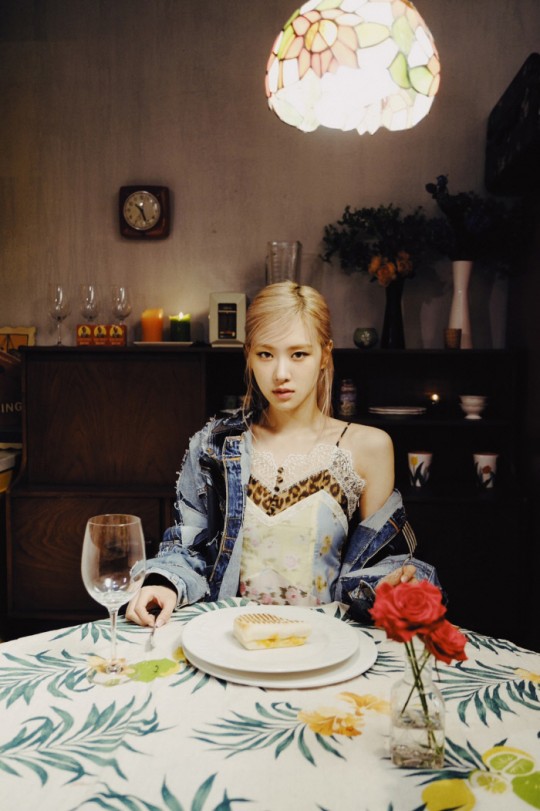 Global fans are paying keen attention to the music video, which surpassed 50 million views on YouTube with just a 33-second teaser video.


YG Entertainment officially posted a poster of Rose's "GONE" music video on its official blog on the 1st. Amid the strong contrast between the background of the red flames and Rosé's image trapped in the backlight, the number "0405" announcing the music video release schedule is largely engraved.


"GONE" is a song that clearly unravels the last feeling of organizing the departed lover. It was praised for its impressive minimal arrangement centered on guitar and Rosé' appealing voice.


The music video teaser video, which began with a dreamy guitar sound, captured the eyes and ears of fans with Rose's vocals and delicate acting, which solved the sadness inside with various emotions.


From the scene where white feathers fly helplessly in the dark, to the scene where he lies curled up in the bathroom, and Rosé disappearing from the burning rose, each cut contained a lot of metaphors, which boosted viewers' immersion.


It showed off its sensuous visual beauty as well as the title song "On The Ground," giving a glimpse of the traces of YG and Rose's long-standing efforts and confidence.


Meanwhile, Rose's first solo album 'R' has achieved splendid results on various global charts besides the U.S. Billboard. The title song "On The Ground" topped iTunes top song charts in 51 countries, including the United States, on the first day, and also topped the global YouTube song chart.
Bias' Pics & Gifs▼▼▼▼▼▼
Raise Bias' brand reputation↓↓↓↓↓↓
kdol.page.link/?apn=com.hashpurple.kdol_flutter&ibi=com.hashpurple.kdol-flutter&isi=1524477967&link=https%3A%2F%2Fkdol.me%3Fkbv%3D123