BTS Jimin has been on the throne since last year as the only idol to receive the most hearts in the global K-pop popular vote "KDOL".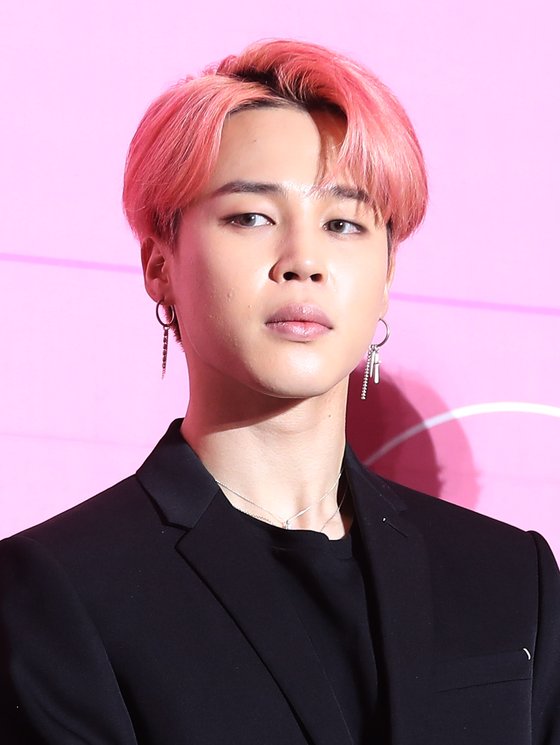 "KDOL" will be counted in real time for all K-pop idols, and will be initialized at midnight Korean time every day, and will be ranked daily, weekly, and monthly by the accumulated number of hearts, and will be in the Hall of Fame.


Since August last year, Jimin has never missed the No. 1 weekly and monthly, and has received a total of 192,400,7080 hearts, sticking to the No. 1 "Honor Hall of Fame" by a very large gap of more than 100 million from No. 2.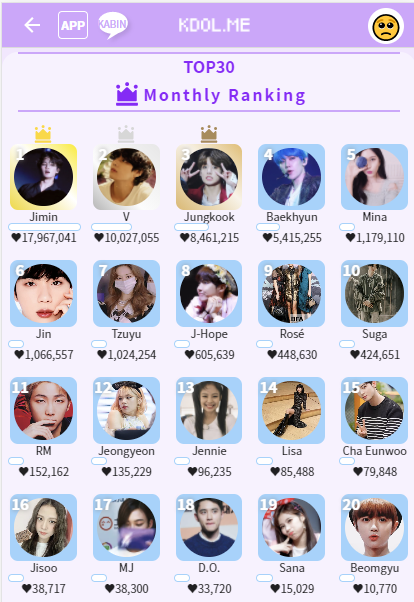 As of April 11, it ranked first with 5,857,292 hearts, followed by 14,356,44 hearts in the second week of April (April 5th-April 11th), nearly double the second week.


KDOL, a global K-pop idol popular voting service app that can be voted from all over the world, can participate from overseas countries such as China, Japan, Southeast Asia, and South Korea, and can recognize K-pop idols' global popularity at a glance.


BTS Jimin is establishing his unique position as a K-pop frontman in the world, with the definition of "it boy" and "K-pop king" being given by the British-American dictionary "Urbandic Nationaly."


Regardless of individual activities, BTS Jimin's popularity, which remains at the top for a long time, shows a strong global influence.
Bias' Pics & Gifs▼▼▼▼▼▼
Raise Bias' brand reputation↓↓↓↓↓↓
kdol.page.link/?apn=com.hashpurple.kdol_flutter&ibi=com.hashpurple.kdol-flutter&isi=1524477967&link=https%3A%2F%2Fkdol.me%3Fkbv%3D123