BTS Jin thanked the members and fans, giving them a warm impression.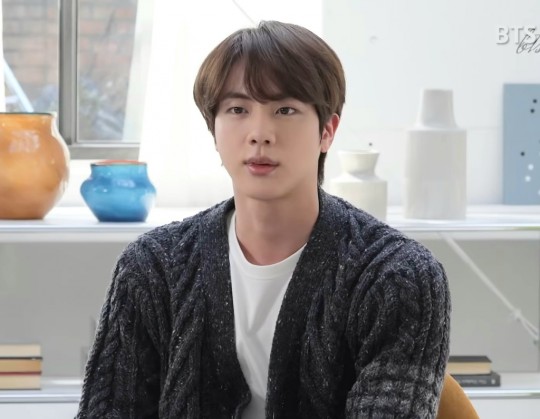 BTS released a behind-the-scenes video of the signing of the UNICEF LOVE MYSELF Campaign Agreement, which was released in March on its official YouTube channel "BANGTAN TV" on the 26th.


In the video, Jin, who matched a basic cardigan with black pants, caught the eye with her handsome face and superior physical.


Jin expressed his affection for the campaign, saying, "I thought I should follow the campaign message first because this campaign is carried out in our name."


Jin said, "I'm talking about 'LOVE MYSELF' once again. As I organized this ment, I felt that I should love myself again, and I want to say thank you to the members and fans around me."


Fans who watched the video said, "Seokjin's face is so pretty," "Seokjin, who expresses his sincerity to the members and fans every time, is so lovely," "I love you, who is so beautiful on the outside and inside," and "Seokjin is so handsome." His voice was so good, and he showed reactions such as "Seokjin's physical looks better in cardigan
Bias' Pics & Gifs▼▼▼▼▼▼
Raise Bias' brand reputation↓↓↓↓↓↓
kdol.page.link/?apn=com.hashpurple.kdol_flutter&ibi=com.hashpurple.kdol-flutter&isi=1524477967&link=https%3A%2F%2Fkdol.me%3Fkbv%3D123