TWICE set its own record on Billboard's main chart "Billboard 200" with its second full-length album.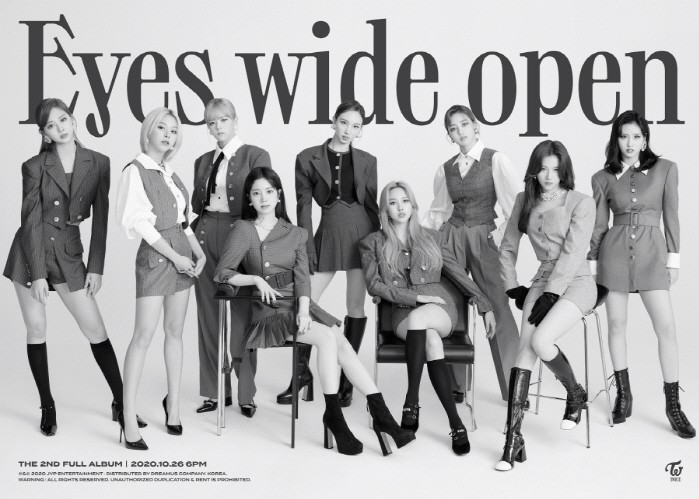 According to JYP Entertainment on the 16th, TWICE's second full-length album "Eyes wide open," released on October 26, ranked 72nd on Billboard's "Billboard 200" chart on the 19th.


It first entered the 200th place on the chart through its 9th mini album "MORE & MORE" in June, and showed a special meaning as it achieved the results.


In addition, it was ranked second on Billboard's "World Album," 12th on "Top Album Sales," and 73rd on "Artist 100."

Recently, "Eyes Wide Open" was listed in the album category among "2020 Songs and Albums That Defined K-Pop's Monumental Year in 2020" selected by Time magazine in the U.S.
Time said, "The tracks on the album are linked under the theme of Light vs. Darkness. TWICE gives comfort and energy to listeners by expressing inner confusion with sweet voices and exciting rhythms.


TWICE, which proved its global popularity with its second regular album, will announce "CRY FOR ME" on the 18th and continue the heat. The new song was released for the first time at the "2020 Mnet Asian Music Awards" held on the 6th.
TWICE Pics & Gifs▼▼▼▼▼▼
Raise TWICE brand reputation↓↓↓↓↓↓
iOS Application: https://apple.co/32cxWki
Android Application: play.google.com/store/apps/details?id=com.hashpurple.kdol_flutter