EXO's military idol has returned.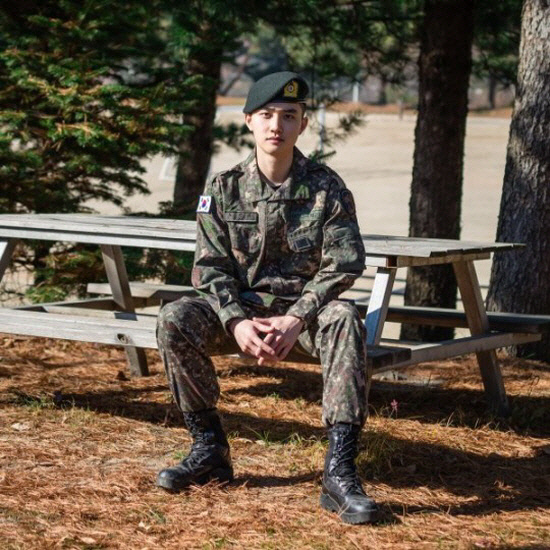 Xiumin held a live broadcast on his first schedule after being discharged from the military and met his fans.
He hosted the live broadcast "XIUMIN's Let It XIUnow" through Naver's V LIVE EXO channel on the 12th to greet the fans. In particular, Xiumin attracted attention by showing off his good looks while he was in the military.

At the same time, he released a letter to the fan community, saying, "Go through a hard time and start to be happy. We'll see you soon," he said, raising fans' expectations.
EXO has been active in releasing Chen, Suho, Kai's solo album, and Chanyeol and Sehun's unit albums, drawing keen attention to Xiumin's comeback.
Do Kyung-soo, the second member of EXO, will be discharged from the military in January next year. Prior to joining the army, Do Kyung-soo appeared on tvN's "100 Days My Prince," SBS's "It's Okay, It's Love," the movie "Brother" , "Swing Kids," and was recognized for his acting and performance at the same time.

In particular, he was recognized for his ability to win the Rookie of the Year award at the Blue Dragon Film Awards, so he decided on his next film at the same time as he was discharged from the military.
The next film, "The Moon," directed by Kim Yong-hwa, who worked with the movie "Along with the Gods" is the title.
As K-pop stars, who had dominated the country and abroad, are discharged from military service one after another, fans' expectations are rising.
EXO Pics & Gifs▼▼▼▼▼▼
Raise EXO brand reputation↓↓↓↓↓↓
iOS Application: https://apple.co/32cxWki
Android Application: play.google.com/store/apps/details?id=com.hashpurple.kdol_flutter