EXO Xiumin and Baekhyun appear on tvN's 'Things That Make Me Groove'.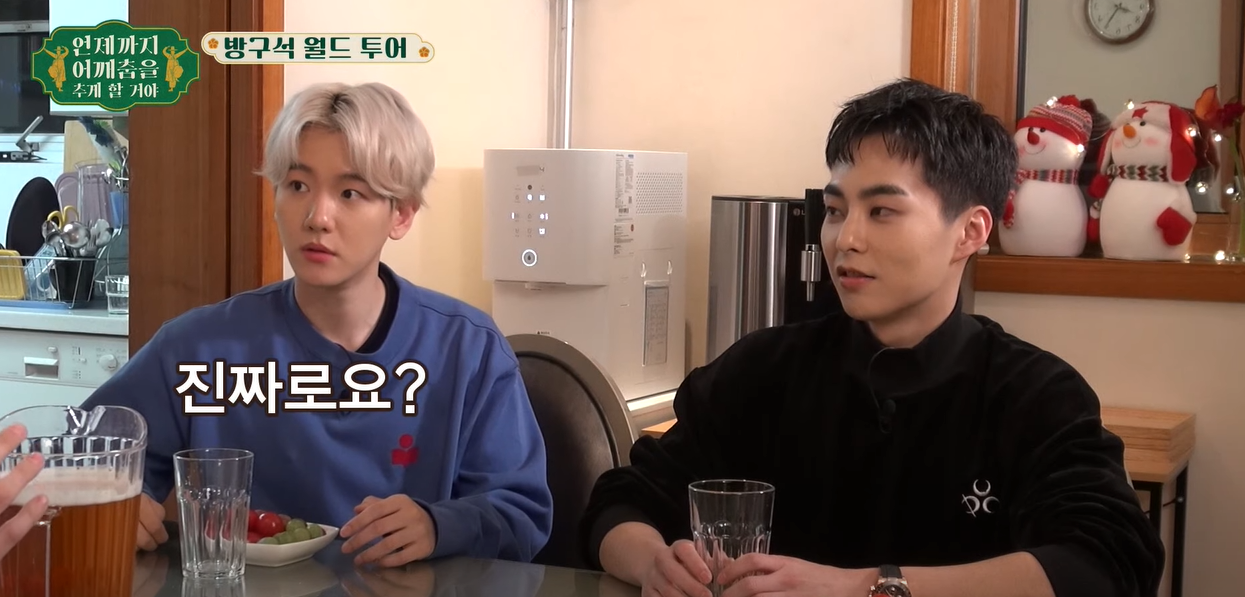 In the ninth episode of "Things That Make Me Groove," which will air at 10:50 p.m. on the 18th, new Kyu-hyun friends will visit Kyu-hyun's house. EXO's Xiumin and Baekhyun will present the "World Travel in the Room" game that can be enjoyed at home.


"World Travel in the room" is a world tour-enabled game in the corner of the room, and you have to succeed in missions that appear in each box. Host Kyuhyun leads two guests, Xiumin and Baekhyun, and has a great time.
Xiumin and Baekhyun are also expected to catch the eye with their professional idol-like performances. Xiumin showed off his fresh charm that transcends tension and excitement while being discharged from the military a day before the recording.
Baekhyun explained the rules and challenged them, saying that he knew the game, but he made the scene laugh with his unexpected sloppyness.
The full version, which will be released on YouTube's "channel full Moon," will then feature a grand festival of the three. Xiumin and Baekhyun said, "I really wanted to appear. "It's my brother's program," he said, adding to his curiosity.
It is expected that Kyuhyun and Baekhyun's Tikitaka, who make fun of Xiumin, who are unfamiliar with the broadcast after a long time, will give laughter.
In addition, Baekhyun shows confidence before the start of each mission, but once he enters the game, he shows off his unexpected charm with a clumsy appearance. In particular, a surprise cookie video of Xiumin and Baekhyun taken by Kyuhyun is also prepared, which will draw attention to the end.
EXO Pics & Gifs▼▼▼▼▼▼
Raise EXO brand reputation↓↓↓↓↓↓
iOS Application: https://apple.co/32cxWki
Android Application: play.google.com/store/apps/details?id=com.hashpurple.kdol_flutter