EXO-born singer Tao once again showed off his money by revealing the inside of his private jet.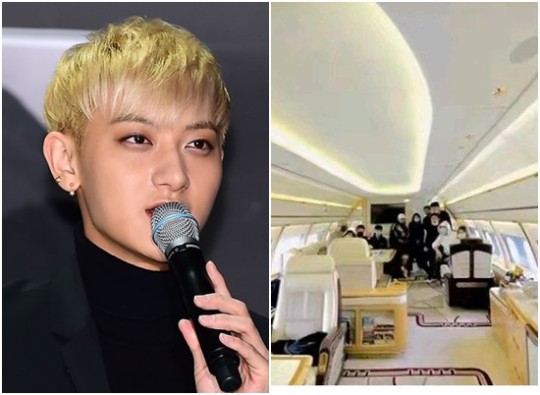 On the 4th, Tao released photos of his personal jet on his SNS.

The photos released showed Tao wearing a training suit and taking pictures everywhere inside the private jet.

Another photo showed him wearing masks and taking pictures with his acquaintances.

Tao's private jet is luxurious interior and interior, suggesting that a lot of money was invested.
Earlier, Tao posted a picture of a clock worth 8 million yuan (about 1.3 billion won) on his Instagram, along with a message saying, "I broke down playing with it."

Chinese netizens are arguing about Tao's money boast. Some Internet users said, "Did you post it to be criticized?" and some netizens are defending, "It was a rich family environment from the beginning and there is a wealth that you have achieved."

Tao previously showed off his personal jet, which drew much attention online at that time, when considering the cost of maintaining a private jet alone, it measured more than 17 million yuan (about 3 billion won).
Bias' Pics & Gifs▼▼▼▼▼▼
Raise Bias' brand reputation↓↓↓↓↓↓
iOS Application: https://apple.co/32cxWki
Android Application: play.google.com/store/apps/details?id=com.hashpurple.kdol_flutter