The group EXO won a total of three gold medals, including the main prize in the "2021 Golden Disk" music category, the QQ Music Fan's Choice K-pop Artist Award, and Baekhyun's solo main award.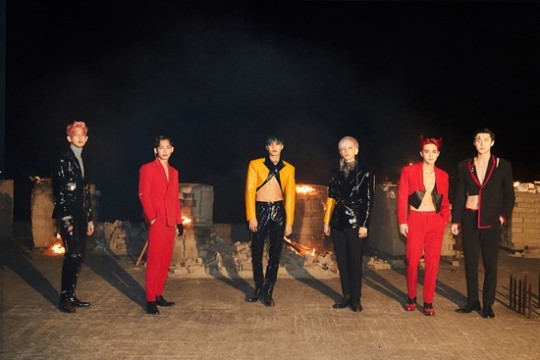 On the afternoon of the 10th, the awards ceremony for the album category of the 35th Golden Disc Awards with Curafrox was held. Singer Sung Si-kyung and actress Lee Da-hee have worked as MCs since last year.


EXO showed off its unwavering popularity by winning a total of three awards, including the main prize with its sixth full-length album "OBSESSION", the QQ Music FAN'S Choice K-pop Artist Award, and Baekhyun's solo main award.

EXO, who couldn't attend the ceremony, expressed their gratitude to the fans by delivering their thoughts on each award through the VCR.


Kai and Baekhyun greeted each other on behalf of EXO. "It's always meaningful," Kai said after winning the Main Prize. "I want to say thank you to EXO-L," he said.
EXO was then honored with the QQ Music Fans Choice K-pop Artist Award. In particular, EXO topped the popularity vote held on China's largest music site QQ Music with more than 100 million votes, showing off the dignity of the unprecedented K-pop group.
"I'm grateful to my fans for their hard work. We can only meet on the screen now, but I hope the situation gets better and we can meet in person soon."


In particular, Baekhyun won the main award for his second solo mini album "Delight" after EXO, adding great significance. Baekhyun expressed his overwhelming feelings, saying, "I don't think I'll ever do it again," and said, "I'll work harder to repay my fans in the future."
Bias' Pics & Gifs▼▼▼▼▼▼
Raise Bias' brand reputation↓↓↓↓↓↓
iOS Application: https://apple.co/32cxWki
Android Application: play.google.com/store/apps/details?id=com.hashpurple.kdol_flutter