Army is the English word 'ARMY' read literally, meaning army or military.
The general explanation is that the group's BTS and its fan club always mean to be together,
just as the body armor and the military are always together.
'A.R.M.Y.' is also an abbreviation of 'Adorable Representative M.C for Youth'.
This is interpreted as 'the lovely spokesman MC representing youth,' where MC is the host or rapper.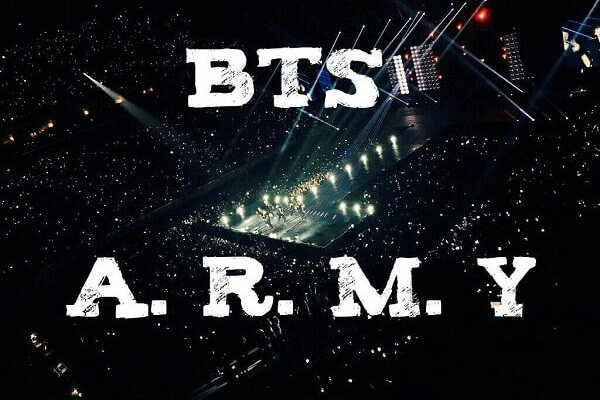 The name 'Army' was decided by voting for cafe members on July 9, 2013 at the BTS official fan cafe,
and the opening ceremony was held on March 29, 2014.
Army seems to have been selected as the official fan club name because it explains the relationship
between the BTS and the fan club well, but can easily pronounce not only Korean fans, but also foreign fans.
Army benefits

Joining the official fan club Army gives you the opportunity to participate in events such as BTS concerts,
public broadcasting, and fan meetings. In addition, special events are held for them,
and you can also receive membership cards and special goods.
After the opening ceremony, Army recruited the first Army from the end of the year.
Army, the first fan club, was given membership cards, special goods,
free participation in the fan club inauguration ceremony, concert pre-sale,
and priority participation in public broadcasting.
The 2nd Army was recruited in December 2014 and was active until March 2016.
In March 2016, the 3rd Army was recruited and continued until early 2017.
The benefits of the 2nd and 3rd period were similar to the 1st period,
but a congratulatory video message was provided for Army members who celebrated their birthday,
and additional benefits such as the ability to purchase certain items of BTS OFFICIAL SHOP,
an official merchandise retailer, and reserves were provided in addition. .
Four aircraft were active in early 2017, and five of them were recruited in April 2018.
The 4th and 5th periods also had similar benefits, additional membership kits were provided,
and other on and offline special events were held for Army members.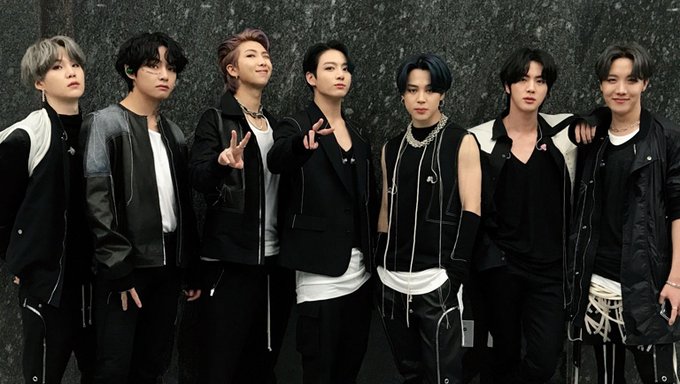 How to join
Army can only join during a specific recruitment period. Currently,
the 5th round of recruitment has ended, and the announcement of the next 6th round has not yet been announced.
There are no specifics, but considering the recruitment period from the 1st to the 5th,
there is speculation among fans that the 6th recruitment announcement will be announced in July of this year.
After the recruitment period, you can apply for subscription by paying a subscription fee
through the online ticket sales site Interpark.
Meanwhile, in order to receive the benefits associated with the BTS official fan cafe
among the Army benefits, you must first join the BTS official fan cafe.