Momo, a member of the group TWICE, shared her daily life with her dog.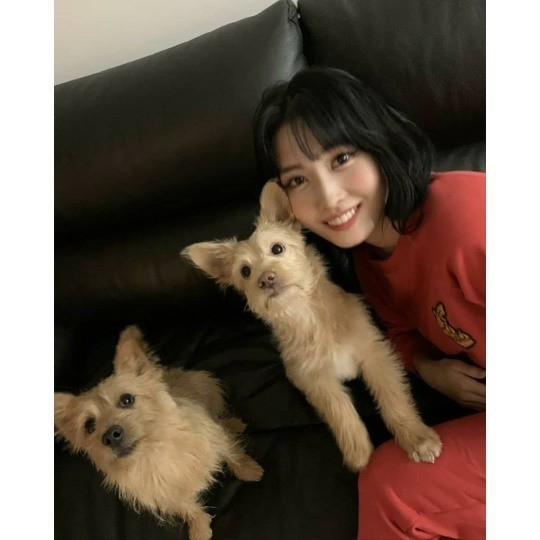 On the 21st, singer Momo said on TWICE's official Instagram, "ONCE! As I said on V LIVE yesterday, you all know, but... Boo got a little brother. His name's probably Dobby♡ I was worried because Dobby is an abandoned dog. I'm having a great time with Boo.

I will continue to raise Boo and Dobyy pretty in the future ♡ I will show off a lot to ONCE ♡" and posted several photos.

Momo in the picture showed off her lovely chemistry with her two dogs. Fans also laughed at Momo with a bright smile.
Bias' Pics & Gifs▼▼▼▼▼▼
Raise Bias' brand reputation↓↓↓↓↓↓
iOS Application: https://apple.co/32cxWki
Android Application: play.google.com/store/apps/details?id=com.hashpurple.kdol_flutter