In "Dear. M," Jaehyun expressed his feelings about his first acting challenge.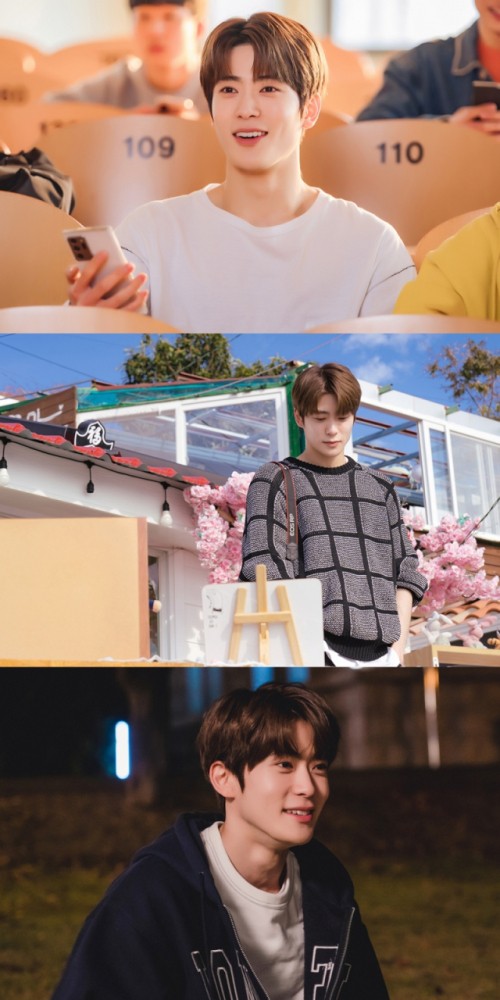 KBS2's special Friday drama "Dear. M" is a youth romance drama that shows pink reasoning while searching for "M," the main character of a confession that has overturned Seoyeon University.


Among them, Jae-hyun of the popular idol group NCT is taking on an acting challenge through "Dear M," raising fans' expectations. "If I were to act one day, I wanted to be a character that could show a new side of me that's not obvious.


Cha Min-ho's character is a very attractive friend in that area. "As 'Dear M' is a work that tells the story of youth on campus, I thought I wanted to try it at this time," he/she said.

The character of Cha Min-ho, played by Jae-hyun, is a sophomore majoring in computer engineering and is the top student in the department, and has a strong heart.


Regarding Cha Min-ho's character, Jae-hyun said, "Heart is more important than head. "When I show my sincerity, Cha Min-ho's really cool appearance is expressed," he said. "As time goes by, Cha Min-ho's attitude toward love and dreams changes, so I felt it was important to express this change of emotion well."


Jae-hyun said, "I hope you can sympathize with the stories of young people leading together on Seoyeon University campus and enjoy them."
Personally, I'm still lacking in my first acting, but I hope you look forward to Cha Min-ho's appearance in "Dear M" and my activities in the future."
Bias' Pics & Gifs▼▼▼▼▼▼
Raise Bias' brand reputation↓↓↓↓↓↓
kdol.page.link/?apn=com.hashpurple.kdol_flutter&ibi=com.hashpurple.kdol-flutter&isi=1524477967&link=https%3A%2F%2Fkdol.me%3Fkbv%3D123