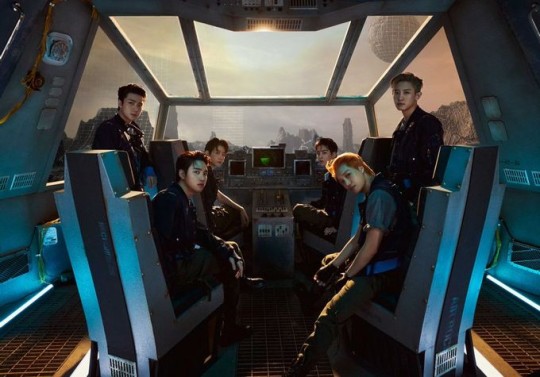 It's all out this summer. Major singers from SM Entertainment have entered the music industry through active activities. From EXO to NCT Dream, Red Velvet and Espa, they have started a constant music festival.


First, EXO, which has the modifier "K-pop King," is back. EXO released its special album "Don't Fight the Feeling" on the 7th and is making various significant achievements. As soon as the album was released, the album sold more than 1 million copies, marking the sixth millionth million seller. In addition, it has continued its popularity by topping domestic and international music charts and topping Gaon album charts weekly.


This album was joined by Dio and Xiumin, who were discharged from the army, and a total of six members, including Sehun, Baekhyun, Chanyeol and Kai, joined forces. Among them, Baekhyun and Chanyeol participated in the album activities for the last time before joining the military, relieving their disappointment.
Marking the 10th anniversary of his debut, he boasts a stronger membership and is said to have proved his global popularity as a long-lived idol.

The popularity of NCT Dream is also explosive. The first full-length album, "Hot Sauce," released on the 10th of last month, became a million seller a week after its release and showed off its excitement of reaching 2 million hearts. This is not the end. On the 28th, the first full-length repackage "Hello Future" is scheduled to be released, signaling a victory in the music industry this summer.


The new Aespa faction is also creating a sensation. "Next Level," which was released on the 17th of last month, is steadily gaining popularity. A month after its release, it still dominated major music charts and succeeded in emerging as a trend. They are a four-member group that debuted with "Black Mamba" in November last year and are the first girl group released by SM Entertainment since Red Velvet in 2014.


RedVelvet also goes on a summer hunt. They've made a lot of hits with their summer albums, but they've confirmed their comeback in August. Following the hit songs "Red Flavor," "Power Up," and "Umpa Umpa," attention is focusing on what songs they will bring out this time. As he has been in his seventh year, he is also interested in whether he will renew his contract and what kind of second act he will show.
KDOL app download and Raise Bias' brand reputation↓↓↓↓↓↓
https://kdol.page.link/?apn=com.hashpurple.kdol_flutter&ibi=com.hashpurple.kdol-flutter&isi=1524477967&link=https%3A%2F%2Fkdol.me%3Fkbv%3D123