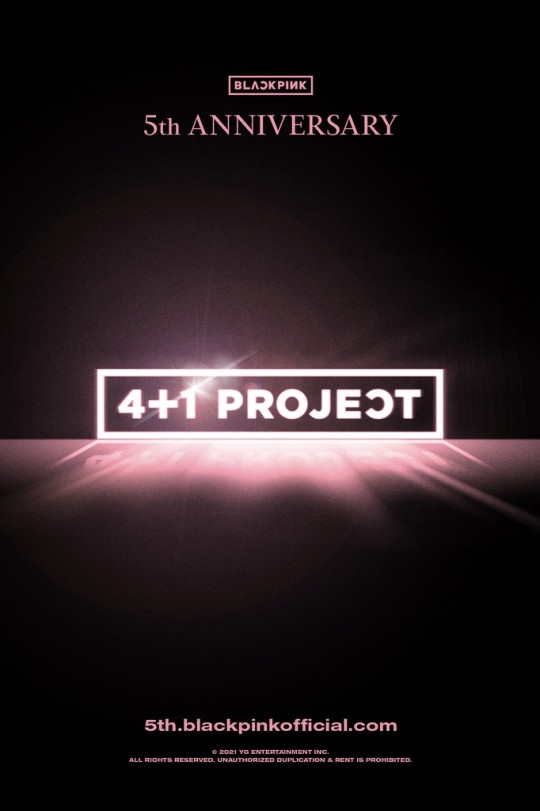 BLACKPINK is preparing for a "large project" to mark the fifth anniversary of its debut in August, its agency YG Entertainment said on the 15th.


YG Entertainment released a poster on its official blog earlier in the day to mark the start of its fifth anniversary project. The poster contains the title "4+1 Project" without any other content, stimulating fans' curiosity.

For information on the 5th anniversary project of BLACKPINK's debut, the event site (5th).It will be released sequentially at blackpinkofficial.com).


"We planned various types of projects to meet the love and expectations of many people," YG said.

BLACKPINK debuted on August 8, 2016, releasing a single "SQUARE ONE" with "Whistle" and "Bombaya."


Based on that time, they made a sensation at the same time as the appearance of the music industry, topping the terrestrial music show in 14 days, the shortest period since the girl group's debut.
KDOL app download and Raise Bias' brand reputation↓↓↓↓↓↓
https://kdol.page.link/?apn=com.hashpurple.kdol_flutter&ibi=com.hashpurple.kdol-flutter&isi=1524477967&link=https%3A%2F%2Fkdol.me%3Fkbv%3D123