EXO Baekhyun Holds Online Fan Meeting on 13th

Group EXO Baekhyun (from SM Entertainment) spends a sweet time
with fans through online fan meeting.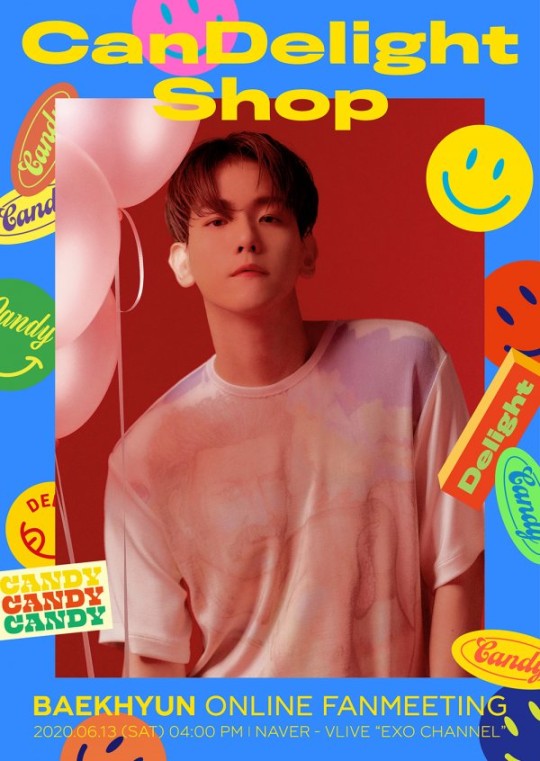 Baekhyun plans to hold an online fan meeting "CanDelight Shop"
on Naver's V LIVE EXO channel at 4 p.m. on the 13th to commemorate
the release of his second mini-album "Delight."
In this fan meeting, Baekhyun tells a variety of stories such as recent talks,
Q&As with his full-fledged conversation, and notices the hashtags and surveys of the fans,
foreseeing pleasant communication, and can feel Baekhyun's infinite charm and fan love.
It seems to be a gift set.
In addition, Baekhyun recorded the highest sales volume of all solo albums
in the history of the Gaon chart, and also swept the first place in various album charts,
as well as the title song 'Candy' last week,
MBC every1 'Show! Champion, KBS2TV 'Music Bank', SBS 'Popular Songs', etc.,
at the same time as the comeback, ranked first in the music broadcast three crowns,
'One-Top Solo Singer', to realize the powerful power.