BTS's two albums are drawing attention as they have jumped to the top of the Billboard main album chart "Billboard 200" simultaneously.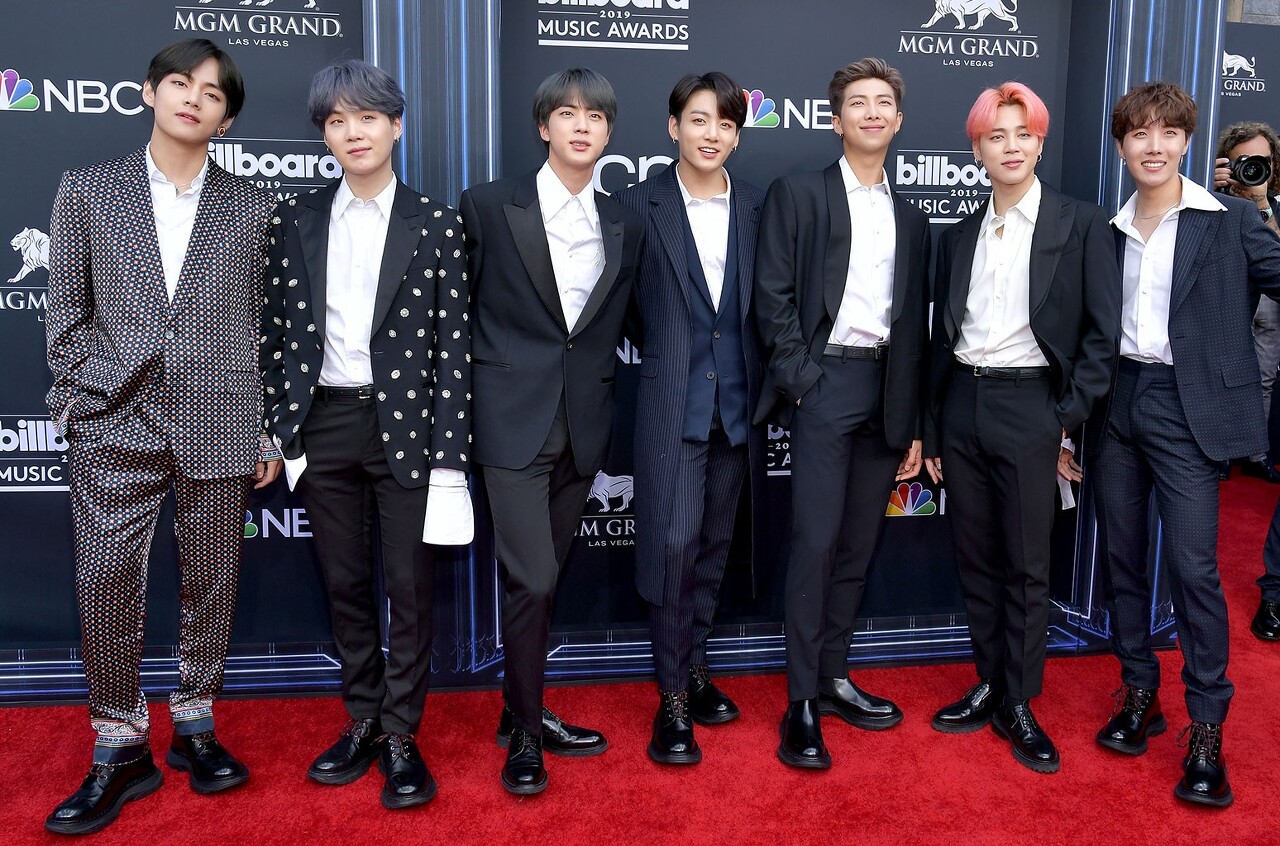 BTS' fourth full-length album "MAP OF THE SOUL: 7," released on February 21, ranked 44th on the Billboard 200 latest chart released on the 23rd (local time).
This album, which ranked 74th on the Billboard 200 two weeks ago, took 64th place last week by jumping up 10 steps, and rose again by 20 steps this week.
The album has been on the charts for 17 consecutive weeks since it first entered the Billboard 200 in March.
"LOVE YOURSELF 結 Answer," released by BTS in August 2018, ranked 117th, up 81 notches from last week.
On Billboard's top album sales chart this week, "Map of the Soul: 7" ranked fourth and "Love Yourself: Answer" ranked 18th, respectively.

On the 19th, BTS pre-released the title track "Stay Gold" of its Japanese full-length album to the world. The song topped the iTunes "Top Song" chart in 82 regions including Japan, United States, Britain, Brazil and India, according to the agency's Big Hit Entertainment.
On the 14th, a paid online concert, 'The Live' was held, meeting with 750,000 Armys in 107 regions of the world.