The music video teaser video for EXO's Sehun & Chanyeol's new album title song "1 Billion View" has been released.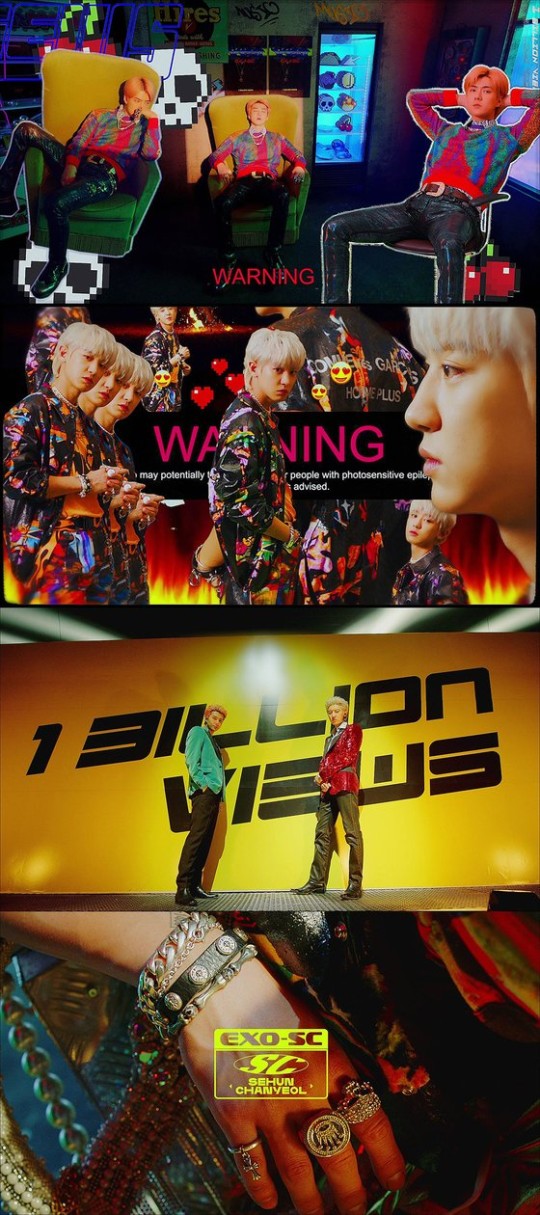 The'Billion View' music video teaser video released on YouTube and Naver TV's SMTOWN channel on the 11th is not only a trendy new song atmosphere, but also colorful images of Sehun & Chanyeol that appeared in the virtual digital world, and conceptual graphics such as computer screens, cell phone notifications, and emoticons. I am getting a good response because I can meet artwork.
The title track "1 Billion View" is a hip-hop song with an attractive disco rhythm and funky guitar sound. It is composed of witty lyrics that describe the desire to see a loved one continuously in comparison to the number of views in the video. Vocalist MOON participated in the featuring.
The album includes a total of nine tracks of hip-hop genres, including "1 billion views," Chanyeol's solo song "Nothin," Sehun's solo song "On Me," the hot topic pre-released song "Telephone," "Say It," "Rodeo Station," "Jot lag," "Fly away," and the title song "1 billion views" inst. The song will be released on various music sites at 6 p.m. on the 13th, and will also be released on the same day.