The popularity of K-pop (popular music in Korea) is becoming a global phenomenon.
It started in East Asia such as China, Japan, and Thailand in the early 2000s,
and expanded to Europe and South America in the 2010s,
and has been "occupying" the North American market, starting with BTS in the last 1-2 years.
Now you can find K-pop fans anywhere in the world,
and you can see those dancing to K-pop.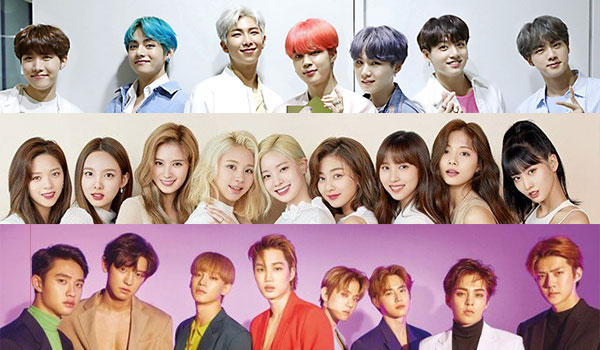 In particular, in the twenties and twenties, K-pop has established itself as a "hip"
(a sweetness that leads to hip and fashion).
The development of digital technology that can freely listen to all music beyond the regional limits,
changes in the cultural consumption group that voluntarily and actively enjoy cultural contents,
and the emergence of the Z generation that accommodates diverse cultures
regardless of nationality or nationality Back is the driving force behind K-pop's popularity.

"Is it really popular?" BTS wrote a new history of K-pop by winning the
'Top Duo / Group' category as the first Asian singer in Korea as well as in Korea
at the '2019 Billboard Music Awards' award ceremony on the 2nd. In addition, BTS won the
"Top Social Artist" award for the third year in a row and won the second prize.
Although it was covered by BTS 'award,
it is also worth noting that three of the five candidates for the' top social artist 'category
(BTS, EXO, and GOT7) were K-POP groups.

However, many Koreans still relate to the K-pop group's "active", "Is it really popular?"
"Isn't it sparkly popular?" "Why is it so popular?" They also have a distrustful attitude.
I don't know if it's in the Asian region, but it's hard to understand
that K-pop is also popular in the so-called "home of pop" in the United States and Europe.
However, the popularity of K-pop is more than imagined by Koreans living in Korea.
What is the cause of K-pop's popularity?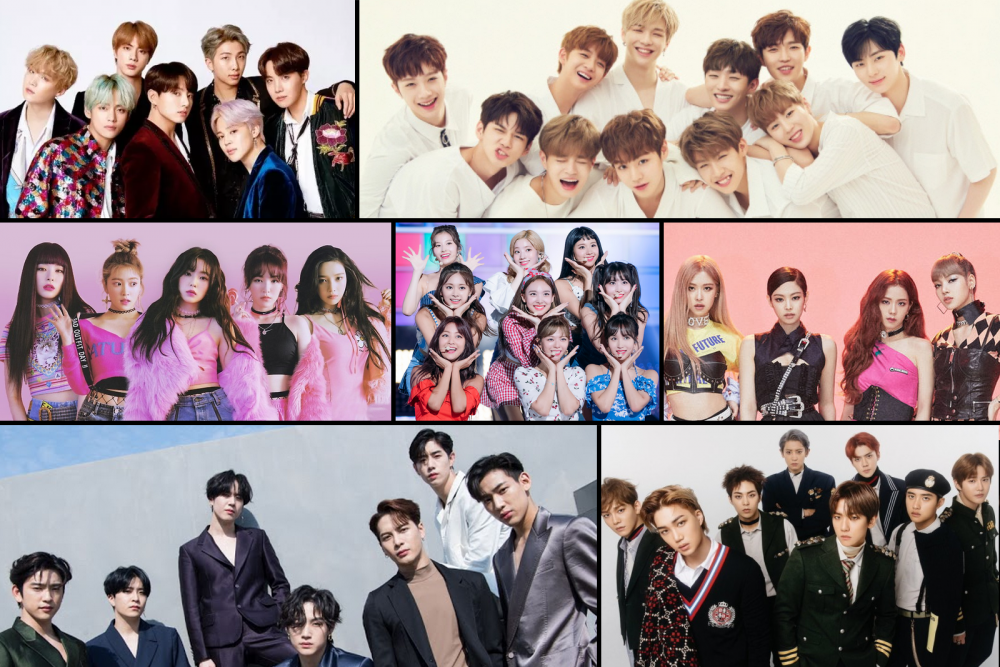 The Korea Foundation for International Cultural Exchange conducted a
'2018 Overseas Korean Wave Survey' for 7500 people who have experienced
15 to 59-year-old Korean cultural contents in 16 countries
around the world for two months from November last year.
For their love of K-pop, they first chose 'a addictive chorus and rhythm' first.
"K-pop singer or group's attractive appearance and style" followed by
"Outstanding performance".
"The study on the music market diversification strategy for global expansion of K-pop,"
published by the Korea Creative Content Agency in November 2017, said,
"K-pop has more in common with electronic dance music or hip-hop music of the latest trends
than the local colors of Korea, but it is an outpatient.
"The unique personality created in the process of re-exporting music after
it enters Korea and becomes localized makes it different
from the popular music of the United States and America."
This musical characteristic is also a factor in popularity,
but one of the biggest backgrounds of K-pop's popularity today is the digitization
of the way popular music is distributed and consumed. In particular,
social media such as YouTube, Facebook, and Twitter gave K-pop wings.
With the proliferation of these platforms, where you can listen to music for free anytime,
anywhere, even if you don't introduce K-pop from mainstream media such as TV and radio,
fans will be able to access K-pop.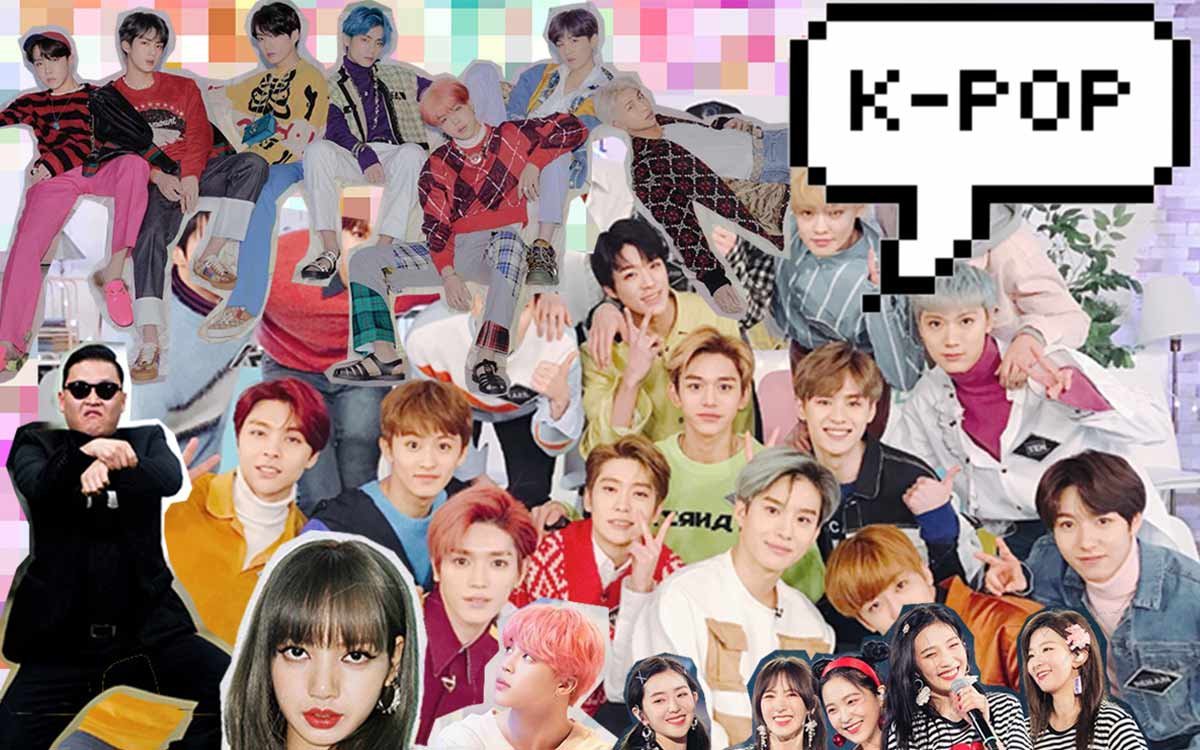 According to the Korea International Cultural Exchange Agency's
'2018 Overseas Korean Wave Survey', in 2017, K-Pop users in the United States
had the highest number of 58.9% of K-Pop contacts through online mobile streaming
(Youtube, Facebook, Twitter, etc.), and professional music streaming
(iTunes , Spotify) followed by 48.7%.

BTS is considered to be the K-pop group that used social media the best.
They have become representative K-pop singers
even though they have not made any special investments in overseas expansion,
such as large-scale global showcases (album announcement events)
or foreign language album releases. Bulletproof Boy Scouts uploaded content suitable
for the platform characteristics to each social media.
We uploaded a member's diary format video on the blog, a video clip such as a music video
or an official schedule on YouTube, a dedicated entertainment produced by V Live
(Naver's real-time video service), and a member's and team photos on Instagram.
It is raised. We shared the current status on Twitter, the official schedule on Facebook,
and media materials at home and abroad.

In addition to this, content created by fans, distributed through social media,
is added. On the 12th of last month, BTS released a music video for the new song
"Poetry for Small Things". In just a day, a video that interpreted BTS's music video was uploaded.
"You navy otter,"
YouTuber said on his channel, "In this movie, BTS shows dances and songs centering on the theater.
The movie that is being screened at the theater is .
" The 'Cash' is a fan club 'Army' for BTS. In this video, BTS expressed their growth story
and love for Army. " It is a so-called 'interpretation' video.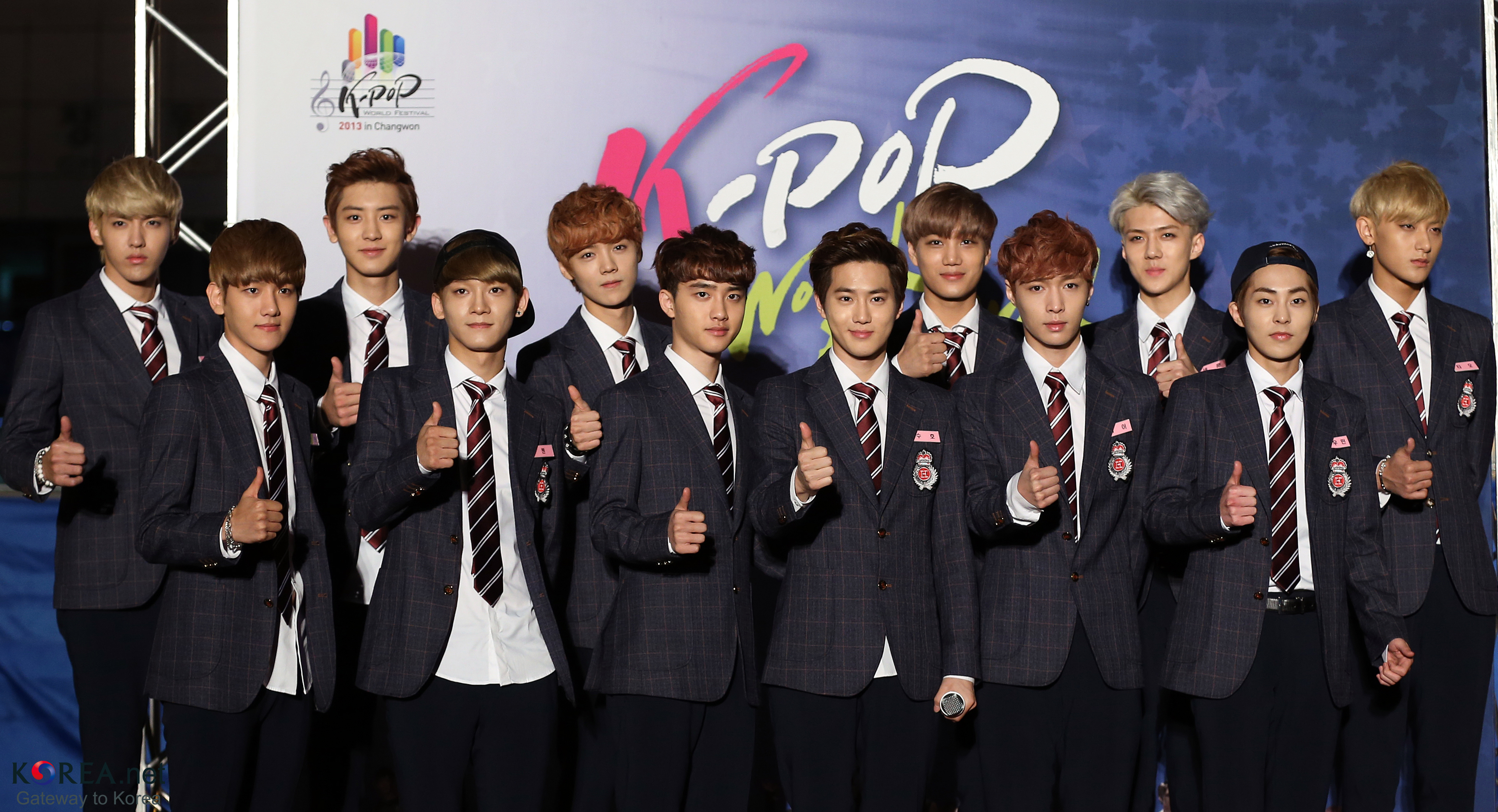 People who watch music videos also respond to the title "Reaction".
It shows a video of a K-pop singer to the general public or a fan and captures how they react.
"The appearance is beautiful. I admire the dance well ", and give a specific evaluation
of music or dance and talk.

Even though BTS sings in Korean, it is thanks to fans' talent donation that people
all over the world can understand. Every time a new song comes out,
fans instantly translate Korean lyrics into various languages.
These fans, also known as the "translation system," translate members' tweets
and comments from various videos.
Whenever a new choreography is released, a cover dance video
from around the world is also released. You can find people dancing to K-pop in
various countries by searching on YouTube with the country name in the word
'K-pop cover dance'.

This content naturally acts as K-pop's ambassador. In some cases,
the original song of a K-pop song becomes a fan after first encountering it,
but after looking at the content created by the fans, the original song is often heard a
nd becomes a K-pop fan. Oh Mi-young, professor of media and media at Seoul Women's University,
said, "Youtube is not only a space for enjoying and sharing K-pop,
but also spreading it because it has become a kind of 'fan community'
that shares information and shares opinions with other physically distant users.
It is an important foundation. "