Baekhyun expressed his feelings about achieving million sellers in both the group and solo fields.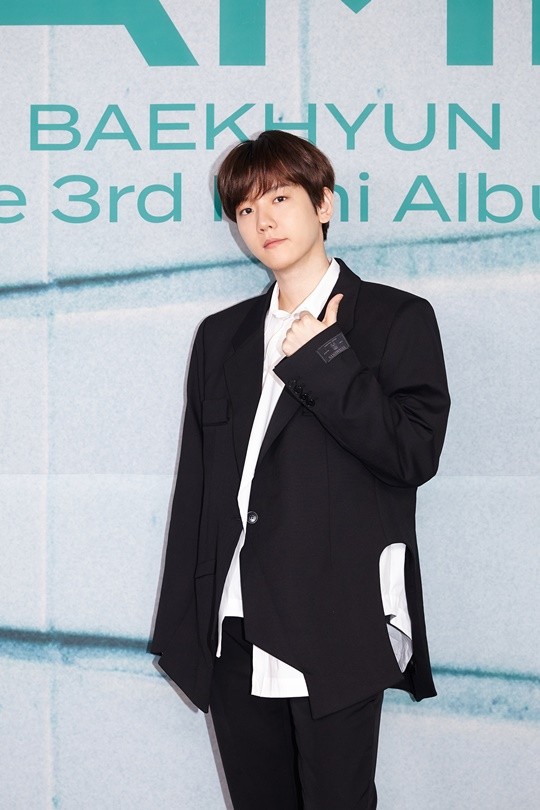 At 2 p.m. on the 30th, an online press conference for Baekhyun's third mini-album "Bambi" was held on EXO's official YouTube channel.


On the same day, Baek said, "I couldn't imagine a million sellers even as a solo artist. "I was really happy when I achieved million sellers with Delight."


Baekhyun said, "I felt like my hard time was being rewarded. However, not because I'm good, but because of EXO's endless love, there will be internal skills with the members, and thanks to EXO-L's infinite love," he expressed his gratitude.


In addition, Baekhyun added expectations by saying, "It's the album that I squeezed out the ideas in my head because I wanted to be the last gift to EXO-L before joining the military."


Baekhyun's third mini-album, "Bambi," will be released on various music sites at 6 p.m. today, with the title track "Bambi," "Love Scene," "All I Got," "Privacy," and "Cry For Love" as a theme park.


In addition, the title song "Bambi" is a groovy R&B song that unravels mature love stories with fairy tale expressions, and music videos featuring Baekhyun's unique style can be met simultaneously on YouTube, Naver TV, SMTOWN channel, etc.
Bias' Pics & Gifs▼▼▼▼▼▼
Raise Bias' brand reputation↓↓↓↓↓↓
kdol.page.link/?apn=com.hashpurple.kdol_flutter&ibi=com.hashpurple.kdol-flutter&isi=1524477967&link=https%3A%2F%2Fkdol.me%3Fkbv%3D123