former EXO member Kris Wu attended a Porsche celebration in Shanghai on April 17 (local time).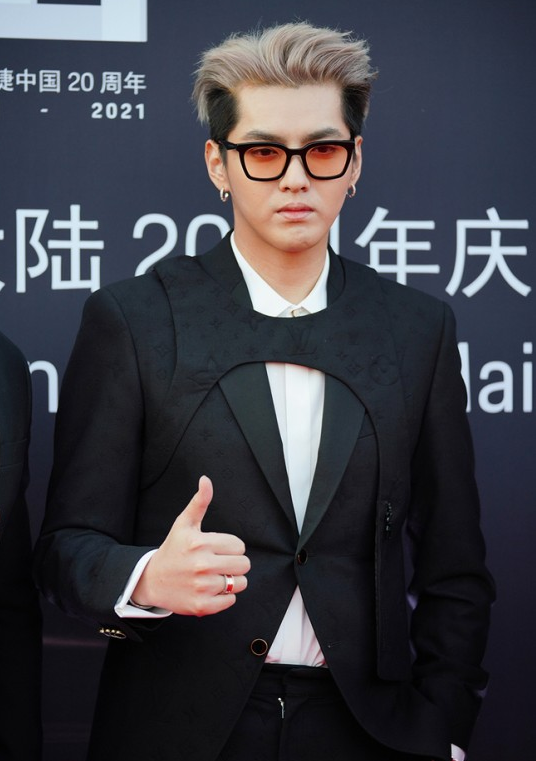 Kris participated as a special guest in the idol audition program "Creative Young 2020" hosted by Chinese video platform Tencent last year and appeared with former EXO member Luhan and Tao.


Chris, who left the group EXO in May 2014, filed a lawsuit against his agency SM Entertainment to confirm the validity of the exclusive contract, but maintained the contract with SM Entertainment until 2022, leaving SM with management rights in other regions except Korea and Japan.
Currently, he is only active in China. He was the main rapper of EXO-M in the past. His stage name at the time was Kris, but he still uses this English stage name for overseas activities except for China.


He was born in Guangzhou, China, immigrated to Canada at the age of 11, and became a Canadian national. Standard Chinese, English, Korean and Cantonese are proficient.
After leaving EXO, he started to enter Hollywood in 2016. It's quite spectacular for its first Hollywood appearance, and it's starting to reappear in South Korean cinemas, starring D.J. Caruso, Vin Diesel, Nina Dobreb's "Triple X Returns" and Luc Besson's "Valerian: A Thousand Planet City" in a row.
Bias' Pics & Gifs▼▼▼▼▼▼
Raise Bias' brand reputation↓↓↓↓↓↓
kdol.page.link/?apn=com.hashpurple.kdol_flutter&ibi=com.hashpurple.kdol-flutter&isi=1524477967&link=https%3A%2F%2Fkdol.me%3Fkbv%3D123