EXO Baekhyun joined the army.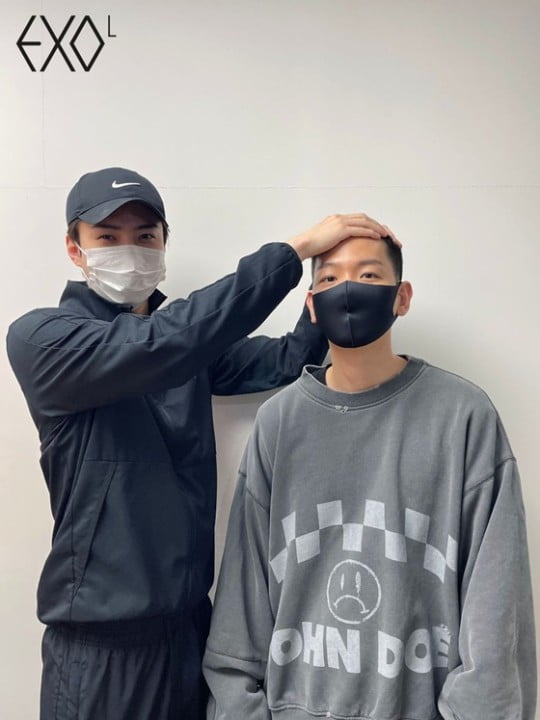 Baekhyun entered the training center on the 6th and undergo basic military training for three weeks before starting alternative service as a social service personnel. Baekhyun has been steadily receiving treatment for hypothyroidism and received level 4 in physical examination.
As a result, BaekHyun is the fifth member of EXO to fulfill his duty of national defense after Xiumin, D.O., Chen, Chanyeol.

BaekHyun personally reported his enlistment in April through fan community Lysn. "I know how hard it is to wait, so I'd rather say I love you than wait. "I like you and I love you."


Since the day of admission is his birthday, he also held a fan meeting to celebrate his birthday on Naver V LIVE on the 1st. "I recorded the OST all the way. A collaboration song with Cold and Seo Moon-tak will be released.

On the 5th, he posted a photo of him wearing a hat with his hair cut short, saying, "I'll be back safely."


Baekhyun debuted as EXO in 2012 and was loved for releasing hit songs such as "Growl," "Wolf and Beauty," and "Love Shot." It also set a record of being the seventh million seller in the group and solo album, with the third solo mini album "Bambi" selling 1 million copies on 200,000 copies.
Bias' Pics & Gifs▼▼▼▼▼▼
Raise Bias' brand reputation↓↓↓↓↓↓
kdol.page.link/?apn=com.hashpurple.kdol_flutter&ibi=com.hashpurple.kdol-flutter&isi=1524477967&link=https%3A%2F%2Fkdol.me%3Fkbv%3D123