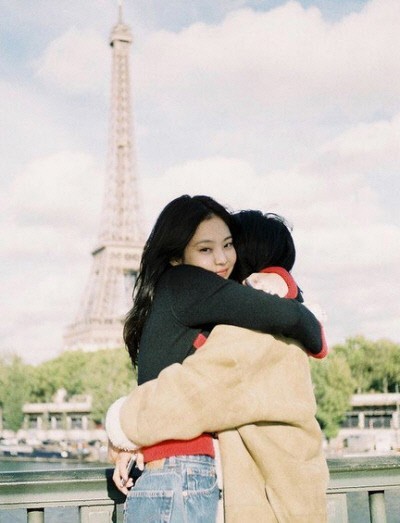 BLACKPINK's Jennie has released a photo with her beautiful mother.

Jennie posted on her Instagram on the 10th, saying, "My Best friend. I love you my mom" and several photos taken with her at the Eiffel Tower in France.

In the released photo, Jennie's mother drew attention with her young and stylish fashion sense, including short hair, wide pants, sneakers, and a short blue jacket.

In particular, Jenny's cute appearance, such as hugging or facing each other like a friendly friend and sticking out her lips to her mother, warmed the hearts of viewers.

Meanwhile, Jennie's Black Pink held its first livestream concert, "YGPALM STAGE - 2021 BLACKPINK: THE SHOW," on January 31.
Bias' Pics & Gifs▼▼▼▼▼▼
Raise Bias' brand reputation↓↓↓↓↓↓
kdol.page.link/?apn=com.hashpurple.kdol_flutter&ibi=com.hashpurple.kdol-flutter&isi=1524477967&link=https%3A%2F%2Fkdol.me%3Fkbv%3D123