Meet BTS' music with a picture book.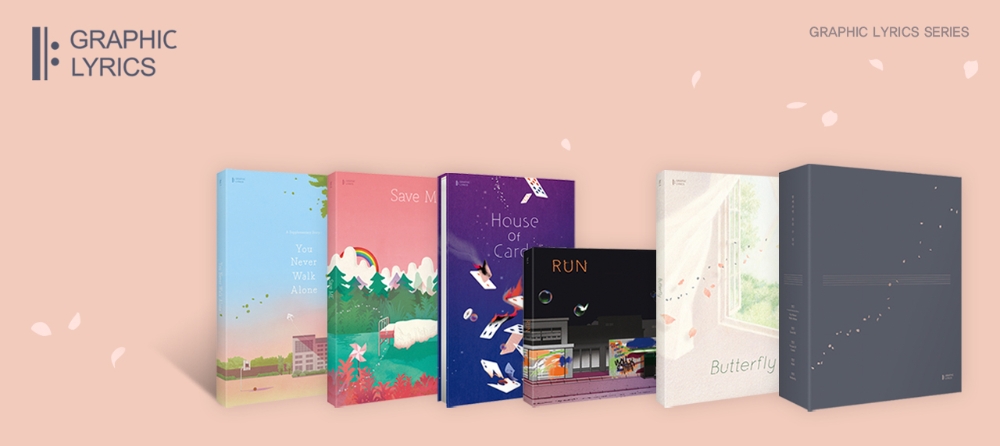 The "GRAPHIC LYRICS" series, which describes BTS' music as an illustration, will be published.
'Graphic Lyrics' is a new project that introduces LYRICS as illustrations (GRAPHIC) as a picture book. A total of five songs will be presented in each picture book, including BTS' much-loved "A Supplementary Story: You Never Walk Alone," "Save Me," "House Of Cards," "Run" and "Butterfly."
Under the theme of "We Can Laugh Together," it reinterpreted BTS' music video, the novel "The Most Beautiful Moment in Life The Note 1," and the webtoon "The Most Beautiful Moment in Life Part 0: Save Me."
BTS's agency, Big Hit Entertainment, said, "We are going to propose a new way to enjoy music through the "Graphic Lyrics" series that is first released as a song by BTS, and we will also introduce graphic series of big hit multi-label artists in the future.