"Let's Overcome the Corona and Meet Again in Korea"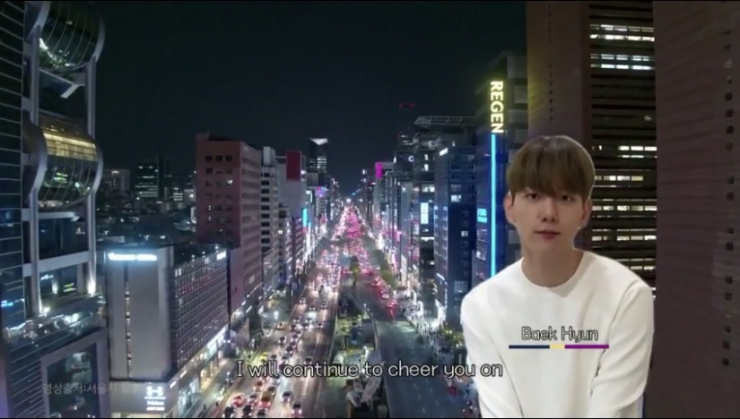 Baekhyun, a member of the popular idol group EXO, was the eighth runner and the last K-pop star of the support message for overcoming Corona 19 on YouTube by Korea Tourism Organization
On the 26th, EXO Baekhyun's video was released through the Korea Tourism Organization's YouTube channel "Korea Tourism Organization TV" and the Korea Tourism Organization's overseas promotion website "VisitKorea." In the video, Baekhyun said, "If everyone joins forces for our precious daily lives, we will be able to overcome it," and encouraged, "Let's meet again in a healthy way."
The campaign was designed to continue interest in Korea tourism by cheering for K-pop stars with a strong fan base to overcome Corona 19. From the 17th, the Korea Tourism Organization had eight K-pop stars in sequence and delivered a video message.
Yoona of Girls' Generation was the first runner, and there are eight films including SHINee's Taemin, Monsta X, ZE:A's Kim Dong-joon, NCT DREAM's Jeno and Jaemin, Cho Yeo-jung, Um Hyun-kyung, and EXO Baekhyun. All the cast members participated in the talent donation.